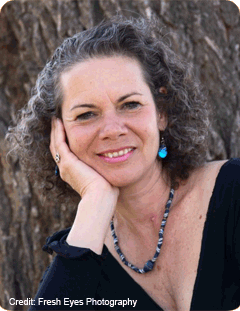 Personal
Sajit's name is derived from the word "Sagittarius."She has a deep love of nature and enjoys climbing mountains to get a broader view of the landscape. A thirst for spiritual understanding, which emerged in childhood, has determined the direction of her life path. Sajit finds inspiration and renewal through spiritual practices and joining with community in creating ceremony. She loves to express herself through various forms of dance, visual arts, drumming, and dressing up in wigs. She's known for her passionate, playful, and quirky approach to life.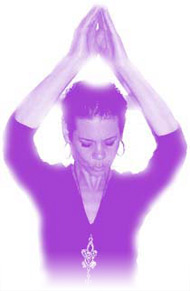 Sajit Greene, M.A. is an Empowerment Coach and Astrological Counselor with a Master's Degree in Dance/Movement Therapy from Naropa University. She helps people embrace, integrate, and embody the many dimensions of who they are. With more than 20 years of experience as a psychotherapist and group facilitator, Sajit has worked with people of all ages in a wide variety of therapeutic, educational, and spiritual contexts. She began her career specializing in body-based psychotherapy and the expressive arts (dance/movement, art, music, and drama). Over the years, Sajit's work has broadened and deepened to include a transpersonal perspective. Now, she integrates astrology with counseling, to provide insight at the soul level, and offers coaching for those on the brink of change. Both individuals and couples seek Sajit's support in addressing emotional healing, personal empowerment, relationship challenges, and spiritual growth. She uses a variety of tools, including somatic resourcing, Voice Dialogue Process, The Demon-Feeding Process, and "The Work" of Byron Katie. Her spiritual view is informed by the nondual teachings of A Course in Miracles, Tibetan Buddhism, Adyashanti, and Eckhart Tolle.
View a short video about Sajit's personal journey, describing what led to her current work as an Empowerment Coach and Astrological Counselor. Click here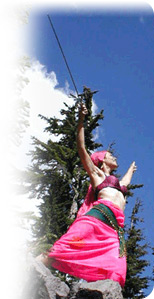 Career Highlights

Education

1980: B.A. in Human Ecology, College of the Atlantic, Bar Harbor, ME.

1994: M.A. in Dance/Movement Therapy, Naropa University, Boulder, CO.

2002: Astrology studies with Mark Husson and John Josephs, 12th House, Denver, CO.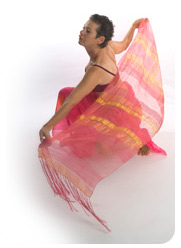 Teaching, Lecturing, Counseling
1996-2005: Mental Health Therapist & Dance/Movement Therapist working with children and adults recovering from trauma, Denver, CO.
1997-present: Licensed Professional Counselor (L.P.C), Colorado.
2000-2004: Host of "Unity Connection:
A Course in Miracles
" television show, Denver, CO.
2004-present: Publish monthly astrology newsletter.
2007-2009: Guest Lecturer at Naropa University, Somatic Psychology Dept., Boulder, CO.
2007-2009: Instructor at Healthy Moves, Metropolitan State College, Denver, CO.
2010: Expressive Therapist, Women's Authentic Sexuality Group, Boulder, CO.