Announcements
Sajit has a new website: www.sajit.net where you can find info on her services. Soul Vision Consulting is currently in transition and will be revamped this fall to be Eric's website.

Eric is hosting a new astrology show called, Awakening to Astrology: Exploring Spiritual Astrology in Today's World. Click here for more.

Transpersonal Astrology: Explorations at the Frontier, is available. For more info and to order: Click here»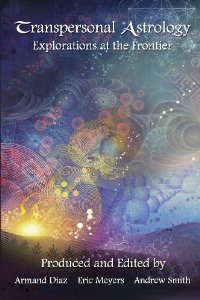 Eric's latest book, The Astrology of Awakening: Volume 1 - Eclipse of the Ego, is now available. For more information Click here» .
Read a review on Star IQ.







We are thrilled to offer Soul Vision Consulting, the manifestation of our dream to work together and offer our complementary skills.
Sajit is an Empowerment Coach, Astrological Counselor, and Expressive Arts Facilitator. Eric is an innovative astrologer, author, and teacher. Together, we offer services that address all levels of the human experience: body, heart, mind, and soul, which correspond to the elements of:
The elemental theme of our website acknowledges the importance of each of these realms.
The mission of Soul Vision Consulting is to assist our clients in living most consciously, connecting the inspiration of the spiritual with the realities of everyday life. We invite you to release unconscious patterns and connect with your soul intentions and your intuitive wisdom.
Sajit and Eric bring a variety of tools:
Soul-focused astrology
Counseling techniques aimed at getting to the heart of the matter
Dance/Movement and other expressive arts
Articles and books
We are experienced counselors who offer our services and products from a place of openness, gratitude, and respect for the beauty and complexity of psycho-spiritual growth.
Please take a look around our site, and send us an email or sign up for our monthly newsletter (up and to the right).
We'd love to connect with you!